Censorship of OTT Platforms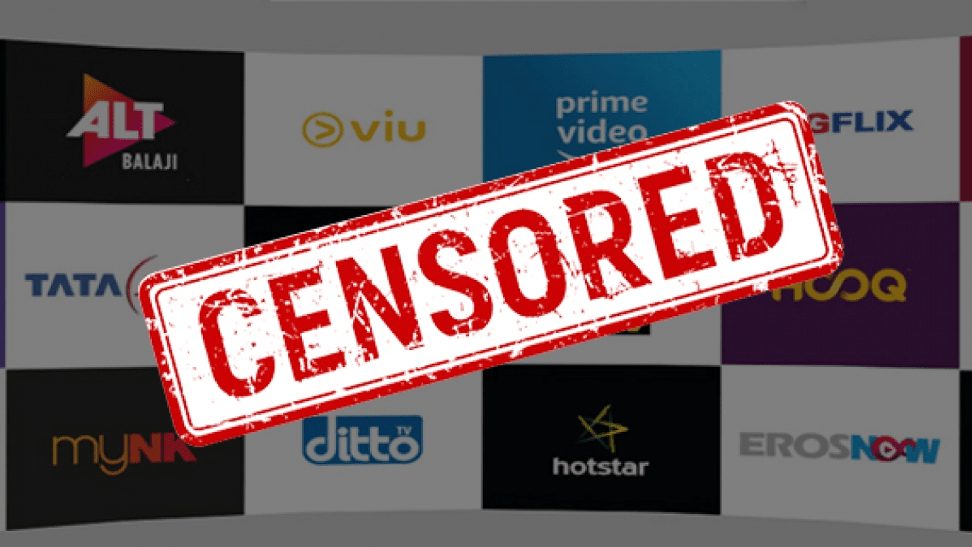 OTT platforms, that is, Over – the – top media service platforms, is the common name given to the online streaming channels like Netflix, Amazon Prime, Hotstar, Voot, etc., which can be accessed via websites on personal computers, as well as via apps on mobile devices or Smart TV's. It is an alternative to the cable and satellite televisions that we find in many households in which various types of media like existing movies and TV series and original content for specific sites can be streamed through subscription – based video – on – demand (SVoD) services using the public internet rather than the private networks like set-top boxes.
OTT platforms do not have any regulatory body to control their flow of media and so they enjoy their freedom. Well, that was true until now. According to a new notification issued in November 2020, all OTT platforms of India will now come under the purview of the Ministry of Information and Broadcasting. This was because they were covered by the code issued by the Internet and Mobile Association of India (IAMAI), which was more technical than content-based and was therefore rejected by the I & B ministry. There were no rules or regulations to scrutinize the content that is being put out into the world through these platforms. Compared to this, other forms of media all had some level of scrutiny.
The I & B ministry now has the power to regulate policies dictating, if needed, what should be shown or uploaded online and what should not be. While the immediate thought would be that this order is aimed at OTT providers like Netflix and Amazon and their brand of web series' featuring copious amounts of violence, nudity and coarse language, the sweeping scope of this new law reaches much further, into the very foundations of a free media. In one stroke, virtually all content available on the internet, not just web serials but news and opinions, now come under government monitoring.
The sole purpose of this decision is to keep the check on the content as only the OTT platforms did not have a governing body. Also, there was no law either. For instance, the TV programming comes under Cable Television Network Rules, 1994. There is the Cinematograph Act, 1952 and the censorship for films.  Press and Registration of Books (PRB) Act, Press Laws and Media Ethics for print and the media.
According to a survey by YouGov, 57% of people (1005 people approximately), support partial censorship for online streaming. They think that a lot of offensive content i.e., unsuitable for public viewing is put up on such platforms. Majority of the people supporting censorship are adults of the age above 40s. They also believe that due to this censorship, content showing child pornography and religious hatred will be off limits.
Others believe that censorship of OTT platforms will mean that it would become like the film industry; sensitive topics like those criticizing right wing politics, that need to be spoken about will seldom be touched because of the tight regulations protecting the interests of the corrupt ministers.
Just like everything else, censorship of OTT platforms also has its own pros and cons. Are you alright with the government having access and control over everything you will be viewing from now on or do you think it is an invasion of your privacy which limits your basic rights? Do you think this move taken by the government is going to change the country for the better or is it just another move towards the inevitable ruin of our democracy?
Do you want access to more such articles? Register yourself thorugh this link
Visit our YouTube Channel to get access to a lot of free videos!