IMI Delhi WAT and PI Experience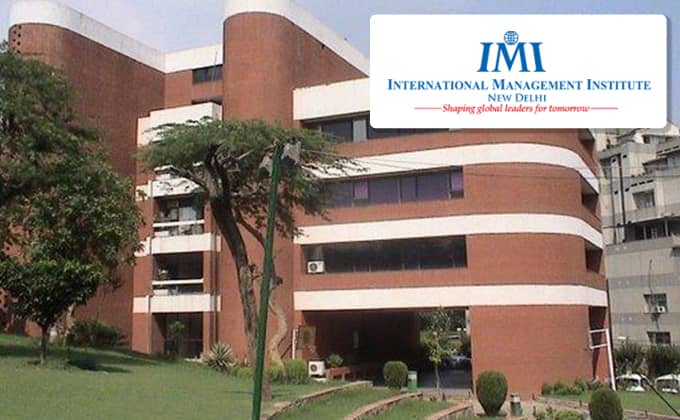 Date and Time – 22nd March 2020; 1 pm
Process: IMI Delhi WAT and PI
My IMI Delhi WAT and PI scheduled on 22nd March 2020, in Indore. But, due to Janata Curfew and Corona Virus concerns, it was made online.
We were provided a google form link, precisely at 1:25 so that we can type our essay in a section provided in that google link. The topic of the essay was – "If you could rewind your life for 20 years, what are some things that you would like to change."
I wrote about my insensitivity towards nature, animals and fellow humans, which I did not correct during teenage and how regretful I feel for my behavior now. To elaborate this point, I gave examples of an injured puppy, which I found in my vicinity, but turned a blind eye towards it when I was young. I also mentioned the time when my mother advised me to teach our maid's daughter, which I did not listen to. Overall, I was satisfied with my IMI Delhi WAT.
Just after WAT, the interviewers joined me at the zoom meeting for my interview. Unfortunately, my microphone was not working so they told me to look into the matter by the time they'll interview another candidate. After 15 minutes, they reappeared, but again the darned microphone wasn't working. They gave me a number, which was that of a technical person.
I called him, but he gave me an ambiguous answer, which did not help me. I looked into my system settings, there I noticed there were two problems (both settings related). After five minutes they again called me. This time, I was loud and clear. There were two panelists both in their mid-fifties. Let us call them P1 and P2.
P1 – What was the problem?
Me – Sir, there were two settings related issues. I changed two of my microphone settings and hence the issue was solved.
P1 – So, who's help did you take to solve this problem?
Me – Nobody
P1 – That means you solved it on your own and that is why we can see a bright and satisfied smile on your face. There is a beam in your eyes. This actually shows you're quite of a self – learner.
Let's begin your interview. Tell us something about yourself. Your background. From where do you belong?
Me – Sir, as you already know my name. I belong from Indore itself. I did my B. Com Hons from IIPS DAVV and I work as a content developer, where my job profile is to write SEO content for the website and mobile applications, blogs, creating social media posts, engaging the target audience by the way of online content. As far as offline content is concerned, I am responsible for creating Brochures and magazines. So, it can be summarized as a creative cum digital marketing based profile.
Before that, I did my internship at an event called Industrial Engineering Expo, where I was given the task of interacting with the industrialists and convincing them to attend the event.
I belong to a Business family. We own a readymade garments shop in Indore itself.
And yes, an important fact about me is that I am very much interested in the field of marketing. There is a marketing keeda within me.
P1 – OK. You said that there is a marketing bug inside you. So, according to you, what is marketing?
Me – According to me, marketing is thinking from the point of view of the audience and developing offerings, which can fulfill their needs and wants.
P1 – OK. Great. So, when did you realize that you can think from the point of view of the audience?
Me – Sir, I have been very indulgent in extra curricular activities since my school time. Activities like Debating, Drama and script writing has been my forte. So, whenever I write, I keep in mind the audience. But, in order to precisely answer your question, I will narrate an incident, which happened during my college time, when we were preparing for an event called Tourista. Tourista is one of the events, in which a group has to perform in several events like Dance, Debate, Quiz. So, in this event, there was a task that my team had to prepare a documentary on Rajwada.
The documentary was something, which none of my team mates (including me) had made. But, since I was the team leader, I had to bite the bullet. The making of our documentary started with writing the script. And, while I wrote the script, I attempted to incorporate as much creativity as I can so that it becomes interesting for the audience. And in that pursuit, I wrote that script from the first-person point of view. That time for me it was courageous. In the end, we stood first in that Documentary task.
This was an incident, which reinforced my thinking about how thinking from the audience's point of view reaps results.
P1 – Now you sound quite authentic and natural. Sir, what do you think? (P1 asking P2)
P2 – Yes, I was listening to her quite intently. And, indeed she seems to be quite creative and original.
But, if you are already involved into marketing and you already know a great deal of it, why don't you start your own startup? Why MBA?
Me – Sir, the kind of marketing in which I am involved right now is limited to digital. I want to learn the different facets of marketing and probably then start my startup. AN MBA would facilitate me to broaden my scope of knowledge as far as marketing is concerned.
P2 – OK. You told me about you are working in the field of digital marketing. So, tell me the difference between Content and Digital marketing.
Me – Sir, honestly speaking, I have never dug into the theory of digital marketing. So, I do not know the difference between two.
P1 – OK. No problem. We are going to start the extempore. (IMI Delhi has an extempore alongwith WAT and PI). The topic of your extempore is – "Suppose we (the two panelists) are international tourists, market your city – Indore to have a global reach."
 Me – (after thinking for 30 seconds) have you seen people opening their mouths almost 1.5 inches and putting in it a ball like a food item. And as soon as that ball goes into your mouth, you experience a burst of flavors – Spicy, salty, sweet, sour all at the same time.  Well, this happens only in India, but what's different about Indore. In Indore, it happens in every second street. Welcome to the street food capital of India. You must have seen many cities of India having historical, cultural and natural importance. But, my Indore is very different. People come here not only to see some historical sites, but also to taste the best food in the country.
OK. Let's look into some of the places, which you can definitely visit upon coming to Indore. To start with, we have Sarafa, or I must say "The Iconic Sarafa". There are different shops, where you'll experience food like never before. The Vijay Chat House' patties, Joshi's Dahi wada, Kulfi, Falooda, Rabdi, Chinese, Italian and God knows what not. Your taste buds are going to relish everything you eat and even when you feel that you're full, you'll look at something or the other tasty that will shut your stomach.
OK. Lets move on to Chhappan. Chhapan is another boiling pot of flavours. Its just like Sarafa, but located in one of the poshest areas of Indore, it is filled with youthfulness. OK. Let us not forget some of the important monuments of Indore, which have witnessed historic events, be it India's independence or the assassination of Indira Gandhi. Next up is Rajwada. Built-in the 19th century by Maharaja Malhar Rao Holkar, it is that area, which experiences the daily hustle-bustle of the city. Ohh.. not to forget the Palace, the Grand Lal Bagh Palace.
After this, P1 cut me.
P1 – OK. Now we have understood that you really have a marketing bug inside you. And, we at IMI Delhi need students like you. I hope and believe that you'll succeed in all your future endeavors.  Is there any question that you'll like to ask us?
Me – No sir.
P1 – Thank you!
Verdict – IMI Delhi Converted
Note – Be honest to the panelists. They can easily figure out if a student is bluffing them. Maintain a smiling face and try to be as creative as possible in the extempore.
Do you want to be the next one to be posting such an experience? Obviously you will need to score great in CAT to get a call for IMI Delhi Interview round!
We are here for you to help you Crack CAT in the first Attempt and get a IMI Delhi Interview round call and providing you an excellent CAT online course for your online cat preparation. we offer complete study material, CAT mock test series, VA, QA, DILR, and more. Simply you need to click the store page of our website to get complete details of the best online courses.
Visit our YouTube Channel to get access to free videos which will help you to prepare better to Crack CAT in the first attempt and get a call for IMI Delhi Interview Round!