IIM CAP Round WAT and PI Experience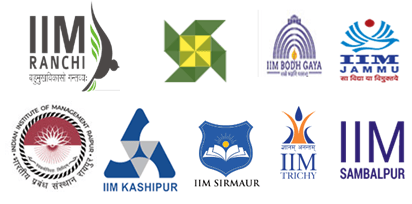 Venue – Goldfinch Hotel, Mumbai
Date – 11th March 2020
Time – 8:30 am
Process – IIM CAP Round WAT And PI
I reached the venue at 8:15. A professor was instructing the already present students to arrange their documents in a particular order.
After about 40 minutes the IIM CAP WAT started. The IIM CAP WAT topic was – "The Citizenship Amendment Bill is against the Spirit of the Constitution"
It was a fairly easy topic to write. I started writing by mentioning what exactly CAA is. Then I mentioned several Fundamental Rights which CAA violates. There were also some points, which I mentioned considering the legal perspective which go in favour of CAA. Ultimately, I concluded the passage equivocally on a positive note.
After the IIM CAP WAT, I got my documents verified. After the document verification, we waited for some time and around 12:05, I went inside the interview room for the IIM CAP interview. There were two panelists – One female (P1)  and one male (P2). I greeted both of them good afternoon. P2 asked me to sit. I sat, keeping a happy expression on my face.
There was a profile detail form, which had details of my schooling, graduation, achievements, etc. The interviewers already had that form.
P1 – Tell me something which is not written in your Profile Detail Form.
Me – I did my schooling…..
P1 cut me. This has been mentioned.
Me – OK Ma'am, something which is certainly not written in this form is that I used to teach students of classes 11th and 12th after my +2. From there I got to know that I can explain things well. I have good convincing skills. So, from there I got inclined towards marketing.
P2 cut me. If you taught students then what is this content development work experience. P1 explained P2 that I did teaching after my 12th and I did content development after my graduation. P2 was satisfied.
P2 – What is your current work profile?
Me – I explained them about the creative cum digital marketing based profile on which I was working.
P1 – Do you know that Congress is in a mess right now? So, if you were to get Congress party back on track. What social media marketing strategy will you suggest?
Me – Ma'am, I think that Congress party is in a mess not only because of weak social media strategy but because of weak party roots. Earlier, the party was very dominant, but now the party is severely lacking at the grass root level. There are several other problems which he company needs to address first.
P1 – But, Congress is a very old party. And, it is popular.
Me – Yes ma'am, I agree with you that it is a very old party. But, it has lost its sheen now. It must redefine the whole party functioning and then look at something else.
P2 – OK, tell me the different market structures.
Me – Told them about the five market structures (including duopoly).
P2 asked me an example of monopolistic competition and then asked me whether perfect competition exists in the real world. I answered in negative and explained them how.
P2 was happy.
P2 – What are the different subjects you studied in your graduation?
Me – Sir, the subjects which I studied in my graduation mostly fall into three categories – Management, Accountancy and Economics.
P2 – OK. Let's start with Economics (he said it with a wicked smile)
I smilingly said yes.
P2 – Tell me who controls the monetary and fiscal policies in India.
Me – Sir, as far as monetary policy is concerned, it is controlled by Monetary Policy Committee.
P2 – MPC controls Monetary policies now. Who used to control these policies before MPC?
Still trying to grasp the question and barking at my mind to think a little. I thought maybe RBI. But I told them that "I don't know"
Both P2 and P1 surprised.
P2 – And who controls Fiscal Policies?
Me – I guess Finance Ministry.
P2 – It is the Government of India.
Me –  Trying to fake an expression that I have learned a very big thing today.
P1 – Do you know what are the tools through which fiscal policies are controlled?
Me – Umm… Bank rates, Repo Rates..
P1 cut me in between. What is bank rate?
Trying to thing what actually bank rate is but got confused between bank rates and repo rates.
Me – (Apologetically saying) I don't know.
 P1 asked me one final time… Are you sure that Bank rates aren't those rates which the banks offer to us or its customers.
Me – Yes Ma'am (confidently)
P1 has a straight face. I thought that probably the worst is over.
P2 – Have you noticed that when you go for shopping at malls, you get discount coupons? Why do you get them? Why do companies make so much of printing expenses?
Me – Sir, brands give shopping coupons so that customers go for further sales.
P2 – OK. That I understand. But, my point is why not tell the customers that next time you come, you'll get discount? What is the point of making printing expenses?
Me – Sir, the brand needs to have a proof that a customer has made a purchase in past. And, that is why the customer is eligible for a discount. So, the coupon serves as a proof.
P2 – No, think about it. There is a marketing tactic behind it.
Me –  (Still thinking) Maybe to increase the Brand visibility and brand awareness.  
P1 – What is the price range Bata offers?
Me – Maybe ranging from 300 to ……
P1 – have you visited any Bata store?
Me – Yes ma'am, I recently bought a pair of footwear. It was of something around 450 or 500.
P1 – Have you noticed that they do not write the price as 500 or 400. They quote their MRP as 399/- or 499/-. Why is it?
They can definitely quote it as 400 or 500. Does Re 1 make a difference?
Me – Now, in this time, Re 1 does not make a huge difference. But, to answer your question, as soon as a person sees  a price as 399. The first thing he notices is 3 and he instantly gets attracted towards it. So, the 399 or 499 is only for a feel good factor.
P1 was not really satisfied… but still I could not think of any other reason.
P2 –  Why to multiplexes charge higher prices on weekends?
I was confused. They were asking me a really easy question after grilling me.
Me –  Sir, due to rush factor. The demand for seats is high. But, supply is limited. So, the prices are bound to increase.
P2 – That I know. But, have you noticed that even for movies which are not that well, they charge higher price as compared to week days?
Me – (I was stunned. Not being a big fan of movies, I thought that this question is not for me)
I thought for 1 minute. But I could not find anything relevant.
P2 explained me the reason. The reason was that on weekends the people who go to watch movies are the one who are employed. And so, they do not mind paying a little extra. But, on weekdays unemployed people go for movies. These are price sensitive customers.
Me – Ok… (That was definitely something to remember)
P1 and P2 looked at each other and  said a thank you to me.
At last I said a thank you to them. And then walked away.
A final word –
 This is a classic case of interview checking your confidence, subject knowledge, observation skills, your short term and long term goals. Be well read with your graduation subjects, (I missed on that front), if the question is not clear to you, be free in asking a question to the panelist. They won't mind telling you the question again. But, they would definitely mind if you give them a wrong answer. There were instances where I asked a question twice to them And they were happy to answer it. Lastly, maintain a straight and smiling face throughout the interview.  Even if they grill you try not express that unease.
Do you want to be the next one to be posting such an experience? Obviously you will need to score great in CAT to get a call for IIM CAP round!
We are here for you to help you Crack CAT in the first Attempt and get a IIM CAP round call and providing you an excellent CAT online course for your online cat preparation. we offer complete study material, CAT mock test series, VA, QA, DILR, and more. Simply you need to click the store page of our website to get complete details of the best online courses.
Visit our YouTube Channel to get access to free videos which will help you to prepare better to Crack CAT in the first attempt and get a call for IIM CAP Round!