Economic Crisis in Sri Lanka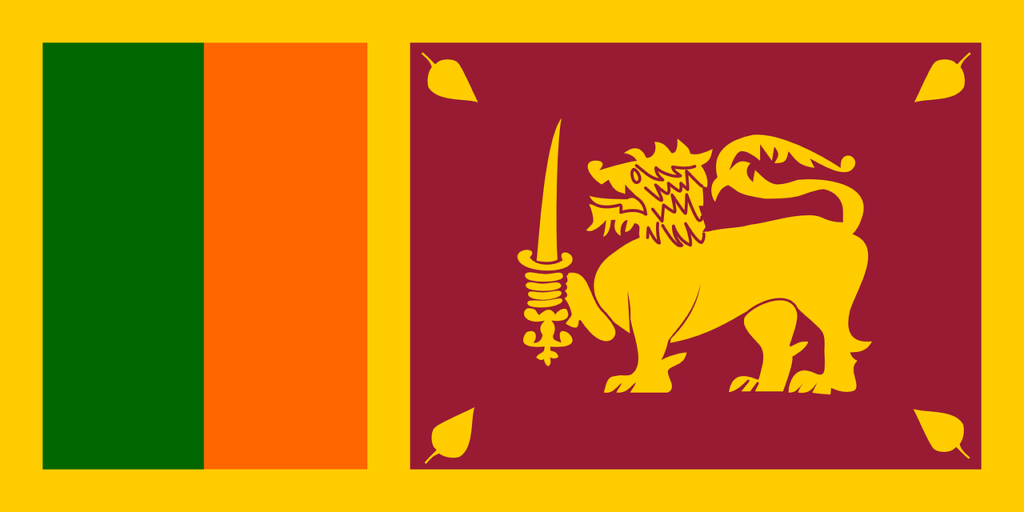 Sri Lanka's economic turmoil is unprecedented for the island nation. The crisis has been characterised by soaring inflation and acute gasoline and energy shortages.
High foreign debt, dwindling foreign currency reserves, currency depreciation, and a succession of lockdowns have all hampered economic progress.
In addition to the impact of the COVID-19 pandemic, the crisis was caused by mishandled government finances and ill-timed tax cuts.
Countries such as India, China, and Bangladesh have stepped in to assist Sri Lanka in dealing with this situation. Sri Lanka may contact the International Monetary Fund (IMF) for financial help in order to address the economic crisis successfully.
What is the state of Sri Lanka's economy?
Sri Lanka's GDP grew by 1.8 percent in the fourth quarter of FY2021-22, down from 3.7 percent in the previous year. This is significantly lower than the Central Bank of Sri Lanka's predicted growth of 5%.
As of February 2022, Sri Lanka had only about US$ 2.31 billion in foreign reserves. It faces debt obligations of around $4 billion for the rest of the year, indicating a growing risk of debt default.
The $4 billion debt includes a $1 billion international sovereign bond due in July 2022.
What are the causes of the economic downturn in Sri Lanka?
Inadequate Economic Policy Decisions
The current government took office in 2019 with promises of significant economic growth. To encourage consumption and economy, the government cut the value-added tax by roughly half and eliminated certain other taxes.
The tax cuts resulted in a loss of billions of rupees in tax receipts, putting additional strain on the already overburdened economy's public finances.
The government desired to be the first country to fully embrace organic farming. As a result, the use of chemical fertilisers was prohibited in April 2021.
However, chemical fertilisers were employed by 90% of Sri Lankan farmers. The migration resulted in a severe decrease in food production, resulting in high food costs.
COVID-19
The pandemic devastated the tourism industry, which accounts for more than 12% of Sri Lanka's overall economic output.
Similarly, remittances from Sri Lankans working abroad have fallen precipitously. During the epidemic period, Sri Lanka's national debt is expected to climb from 94 percent of GDP in 2019 to 119 percent of GDP in 2021.
Forex Depletion
The country's foreign exchange reserves have decreased by 70% in the last two years, from US$ 8 billion in 2020 to around US$ 2.31 billion.
This has made it impossible to pay for necessary imports such as food and fuel. A chronic shortage of foreign currency has made it more difficult for traders to finance their purchases.
Uncertainties Around the World
The problem has been exacerbated by the Russia-Ukraine conflict, which has resulted in a significant increase in oil prices. Fuel is in short supply due to rising prices and depleted foreign reserves.
What kind of impact does the crisis have?
Poverty and unemployment
Job losses have become a typical occurrence in nearly every household. Furthermore, the decline in earnings has resulted in an increase in poverty rates.
According to World Bank data, the poverty share based on a daily income of US$ 3.20 was predicted to have increased to 11.7 percent in 2020 from 9.2 percent the previous year.
Inflation is increasing.
In February 2022, retail inflation was 15.1 percent, while food inflation was 25.7 percent, the most in a decade. This has resulted in a serious food shortage. A cup of tea now costs Rs 100, an increase from Rs 25 in October 2021.
Concerns about one's health
Medical visits and medications are becoming increasingly pricey. The majority of people have turned to self-medication. According to the WHO, this can lead to increased morbidity.
People are dissatisfied.
Thousands of people gathered on Colombo's main Galle Road earlier this month to protest food shortages and high costs in Sri Lanka. Some protesters are calling for the present President to quit.
Forcible Migration
The deteriorating scenario would compel native Sri Lankans to migrate to neighbouring countries such as India and the Maldives in search of better prospects and a more stable environment.
Fuel scarcity
Long line-ups at gas stations have resulted from fuel shortages. A severe diesel shortage has forced the closure of several thermal power plants, resulting in rolling power outages across the country. Most places have long power outages, with only 4 hours of power per day.
The electricity problem has been compounded by low reservoir water levels. Hydroelectricity accounts for 40% of Sri Lanka's power generation.
What measures have been implemented to tackle the economic crisis?
Domestic Measures
The Sri Lankan government has limited importation of several commodities deemed "non-essential." Due to a paper scarcity, postponed school exams were indefinite.
Last week, Sri Lanka sent troops to petrol stations in response to occasional protests among thousands of people queuing for fuel. To combat rising inflationary pressures, the country's central bank hiked interest rates.
The rupee has been devalued by up to 15% by Sri Lanka's central bank. It has set an exchange rate cap of 230 rupees per dollar, up from 200-203 rupees per dollar from October 2021.
The Central Bank announced a slew of measures in December, including an additional 10 rupees per dollar as an incentive.
This had little effect, with remittances falling 61.6 percent in January to $259 million from $675 million the previous year.
International Measures
Sri Lanka has requested that China restructure its debt obligations to help it manage the financial crisis. The nation is also negotiating with China for an additional US$ 2.5 billion in credit assistance.
After signing a US$ 1 billion credit line with New Delhi earlier this month, Sri Lanka has requested an extra US$ 1 billion credit line from India to buy necessary products.
In addition to the credit lines, India earlier this year granted a US$ 400 million currency exchange and a US$ 500 million credit line for gasoline purchases to Sri Lanka.
Conclusion
The Sri Lankan economic crisis serves as a reminder to other countries to review their economic policies regularly. It teaches every nation about the negative effects that might result from ill-timed and illogical policy initiatives.
Do you want access to more such articles? Register yourself thorugh this link
Visit our YouTube Channel to get access to a lot of free videos!